Whitehorse News - July 2021
A large part of our annual budget is focused on the improvement of Council-owned and managed assets. This is called the capital works program.
The capital works program is made up of infrastructure, property, plant and equipment-related projects. These projects are focused on design, renewal, upgrade, expansion or new acquisition/construction of a variety of assets. Here are some of the improvement works that have occurred throughout the municipality over the past financial year.
Cootamundra Ward
Blackburn Station Village
Improvements at Blackburn Station Village include replacement of footpaths with exposed aggregate concrete, new hexagonal concrete seats, drainage upgrades to reduce water on footpaths, updated landscaping and safety improvements to the bus stop.
Primula Park
Improvements include site preparation, drainage, mulch and installation of new play equipment.
Eley Ward
Edinburgh Patch
Edinburgh Patch has been re-concreted and a reversible basketball/netball ring has been installed, allowing usage for both sports.
Mirrabooka Oval
This project falls under Council's Sportsfield Ground Renewal Program. Works included a complete rebuild of the southern oval with drainage, irrigation and renewal of the playing surface. The new turf will improve the grounds' capacity to withstand drought and wear and tear. This makes it ideal for cricket and soccer which are both played at the oval.
Elgar Ward
Saxton Road
This project involved renewal of the road and associated elements, covering a total length of 315m.
The works include removal and reconstruction of the concrete kerb and channel, stormwater drainage improvements, removal and replacement of vehicle crossings, repair and resurfacing of the asphalt pavement and associated reinstatement works.
Elgar Park South
The completion of Elgar Park South Pavilion has been a highlight of this year's program. The redevelopment features a range of amenities, including a large angular multipurpose room with views of adjoining ovals, four large change rooms, a kitchen, club and community storage space and public accessible toilets.
Sustainability has been a focus of these improvements with installation of PV solar panels and an underground stormwater tank plumbed to bathrooms.
Kingsley Ward
Drewett St, Surrey Hills
The bluestone kerb on Drewett St was renewed earlier in the financial year as part of Council's ongoing investment in maintaining kerb and channel across the municipality.
Gawler Chain
New concrete has been laid and a reversible basketball/netball ring has been installed, allowing usage for both sports.
Zetland Rd, Mont Albert
Recently completed, the worksin Zetland Road have included the removal and reconstruction of the bluestone kerb and channel, stormwater drainage improvements, removal and replacement of the vehicle crossings, repair and resurfacing of the asphalt pavement and associated reinstatement works.
The project was prioritised as the road was reaching end of useful life and previously required increased maintenance to maintain service levels.
Lake Ward
Blackburn Lake Visitor Centre
Upgrades to the external features of the visitor centre include a partial roof renewal for the existing building, new verandas and upgraded decking for comfortable seating areas. There will be greater accessibility with exposed aggregate concrete laid throughout the courtyard space and installation of handrails. Landscape rocks, natural and formal seating and planting were implemented for aesthetic appeal.
The changes have allowed for community and school groups to make better use of the Visitor Centre.
Mahoneys Ward
Aqualink Nunawading
Completed earlier in the financial year, this project was fast tracked to be undertaken while the centre was closed during COVID-19 restrictions.
The new filter system services the 50m pool and is a crucial element to pool function and quality. All piping for the filter system is encased in concrete.
1st Forest Hill Scout Hall
This hall, among many other Scout and Guide Halls this year, has undergone building improvements including structure remediation works, replacing damaged floorboards, removal of asbestos linings, and new steps at the entrance and rear.
Simpson Ward
Heatherdale Reserve
Works included the planting of Indigenous trees and vegetation, as well as a surface upgrade to the BMX Pump Track and Mountain Bike Skills Loop.
Minor works
Other minor projects in Simpson Ward include an upgrade to the streetscape vegetation at the Canterbury Rd/Boronia Rd intersection, a furniture upgrade at Vermont Reserve and Indigenous planting at Campbell's Croft.
Sparks Ward
Wembley Park
The works include removal of the existing pole lighting and installation of new four pole lighting. These lights feature a 200 LUX LED system which will provide the most cost-effective, durable and high-quality lighting system.
Cambridge/Thurston St, Box Hill Intersection
Improving road safety is a priority for all road infrastructure projects.
At this intersection, there was limited visibility which caused conflict between road users and pedestrians. The solution was to add a pedestrian crossing and raised platform, improving pedestrian safety and increasing awareness between cyclists and vehicles.
Surrey Park
Works at the Surrey Park retaining wall were recently completed as part of Council's retaining walls renewal program. The new wall has 40m³ of concrete crib wall to stabilise the structure.
This wall has been reinforced through excavation to create an agricultural-style drain layered with light soil and castella topping that aids drainage and maintains the structure. The height of the fence was extended for safety.
Terrara Ward
Winswood Place
Works included site preparation, drainage, mulch and installation of a variety of play equipment.
Morack Golf Course
Works to improve the golf course have included the resurfacing of several paths and tees and the installation of a shelter on course near the 6th tee.
Terrara Park Pavilion
This new pavilion includes a striking angular footprint with views to the unique field layouts, covered spectator viewing areas, a multipurpose space, 12 change rooms with amenities that convert to six larger spaces, increased storage space and public accessible toilets. Sustainable elements include rainwater collection tanks and PV solar panels. Female friendly amenities were considered in the design of change rooms and inclusion of a second referee change room.
Walker Ward
Walker Park Training Nets
The cricket nets at Walker Park were upgraded as part of Council's Sportsfield Training Net Renewal Program. Works included demolishing the existing three cricket bays and nets and re-constructing four new bays. Surrounding landscaping works have also been completed.
Wattle Ward
Gardiners Creek
Council has installed a variety of park furniture this financial year. This includes 70 park seats, 16 drinking fountains and seven picnic tables. Many of these were installed along Gardiners Creek between Station Street and Deakin University.
Sinnot Street Reserve
The renewed bridge is near completion at Sinnot Street Reserve. The bridge is 30m long and connects the reserve to Gardiners Trail.
Lundgren Chain
Council installed 28 solar lights across various sites over the financial year. 11 of these were installed along Lundgren Chain along the walkway between Station Street and Finch Street.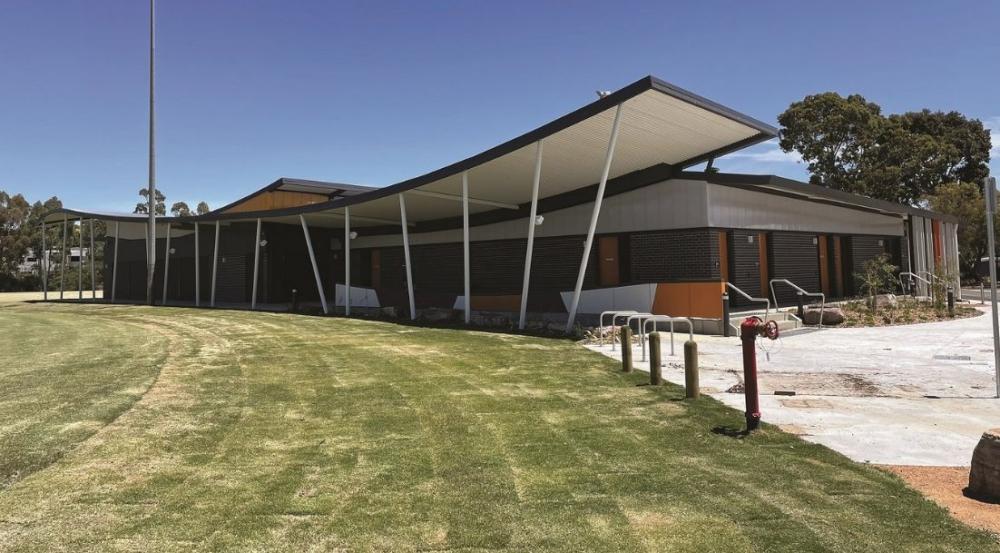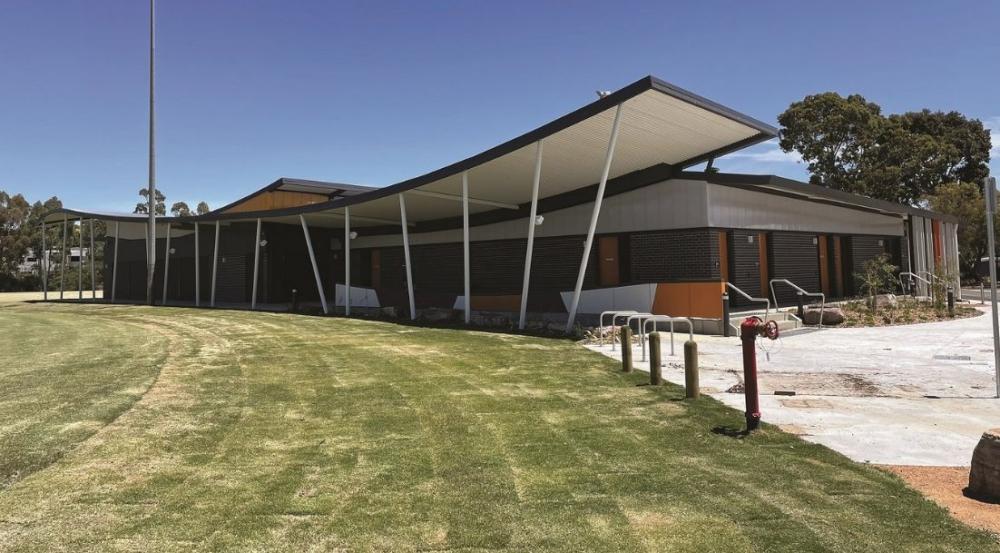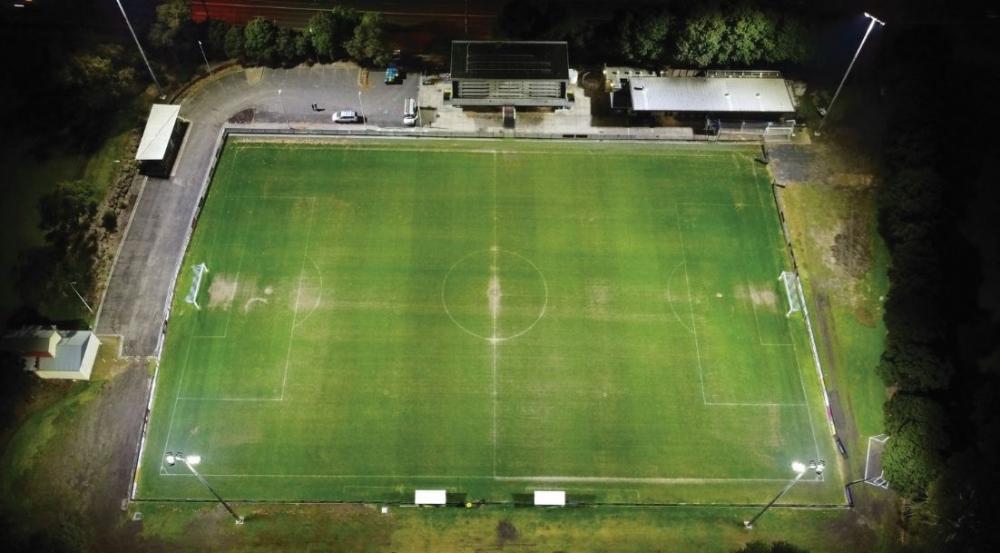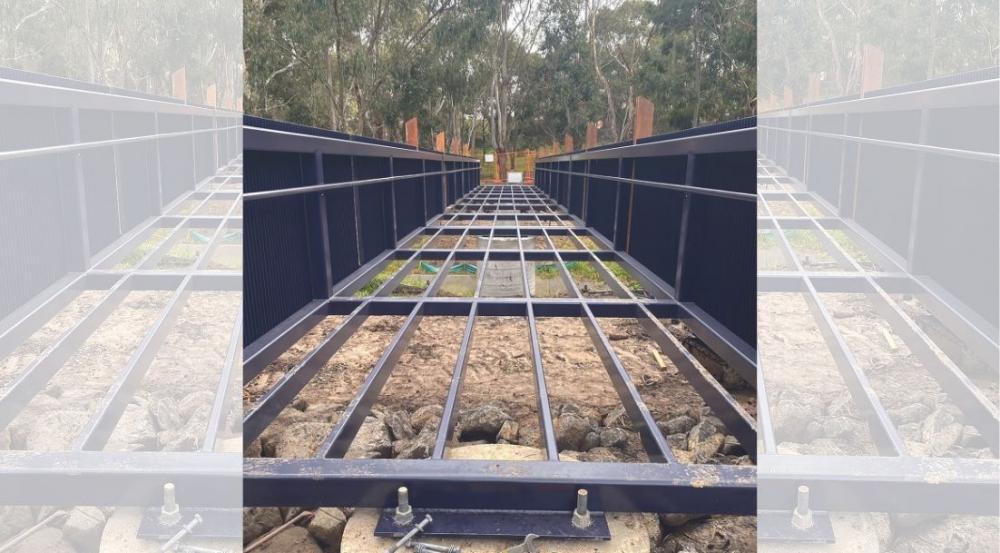 Sinnott Street Bridge steel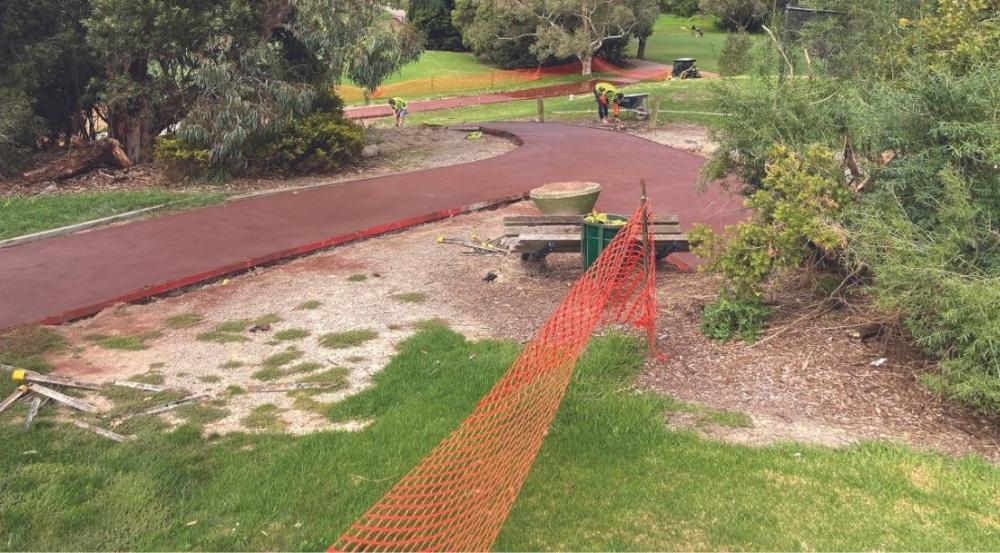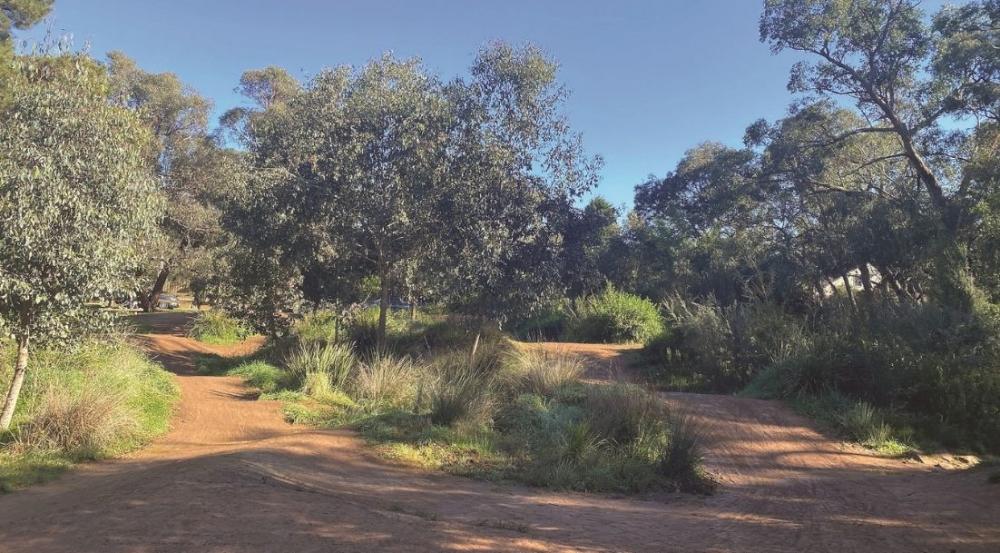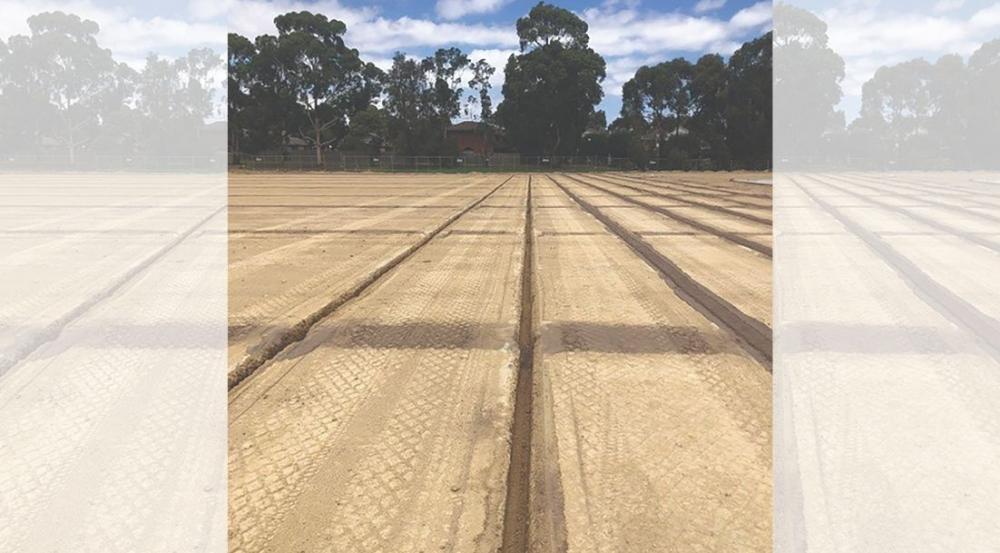 Mirrabooka Ground renewal