Date: Saturday 10 April 2021 at 8:10am -Saturday 25 December 2021 at 10:10am
Location: Box Hill Garden near the lake
Disabled access
Accessible via public transport
Event Organiser: Falun Dafa Association of Australia, Victoria Branch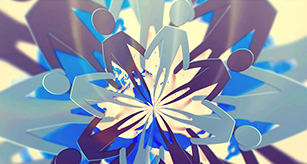 Come and join us for free Falun Gong Exercises and Meditation classes if you are interested in reducing stress and increasing energy and mental clarity through five simple moving meditation exercises.

Falun Gong, also known as Falun Dafa, is a traditional self-cultivation practice to improve mind and body. The practice is based on the universal principles of Truthfulness, Compassion and Forbearance. Falun Gong includes five gentle exercises that work together to improve health and well-being, enabling people to find strength and peace of mind amid the stresses of modern life. It is now practised by millions of people in over 100 countries

Falun Gong is taught free of charge by volunteers around the world, and can be learned at home by oneself, or as part of a group. The class is a great way to learn all five exercises at once and to experience the real benefits of the practice.