Published: Wednesday 23 Mar 2022
Whitehorse City Council Mayor, Cr Tina Liu welcomed news of election commitments to a new headspace facility in Box Hill, with recent announcements by Gladys Liu MP, Federal Member for Chisholm, Keith Wolahan, Liberal candidate for Menzies, and Carina Garland, Labor candidate for Chisholm. This is on the back of strong advocacy from Whitehorse and the Eastern Region Group of Councils.
 
Headspace is a recognised and trusted service, providing support and early mental health intervention for young people aged 12-25. Demand already exceeds capacity at nearest headspaces in Knox and Hawthorn, leaving a critical gap in services for the young people of Whitehorse. 
Cr Liu said, "We're so pleased to hear of this commitment to extra early intervention to meet the mental health needs of young people in Whitehorse. Demand for mental health support has been exacerbated by the pandemic, and travelling even modest distances can be a huge barrier to accessing support. Box Hill, with its growing population and proximity to public transport is a well-chosen location for the new headspace."
 
The Mayor also notes, "Whitehorse City Council welcomes this bi-partisan commitment to the health of young people in Whitehorse. Irrespective of the outcome of the Federal election, we look forward to working with our local Federal members for great local outcomes. The support from both sides of politics reflects consistent and effective advocacy from Council for our community."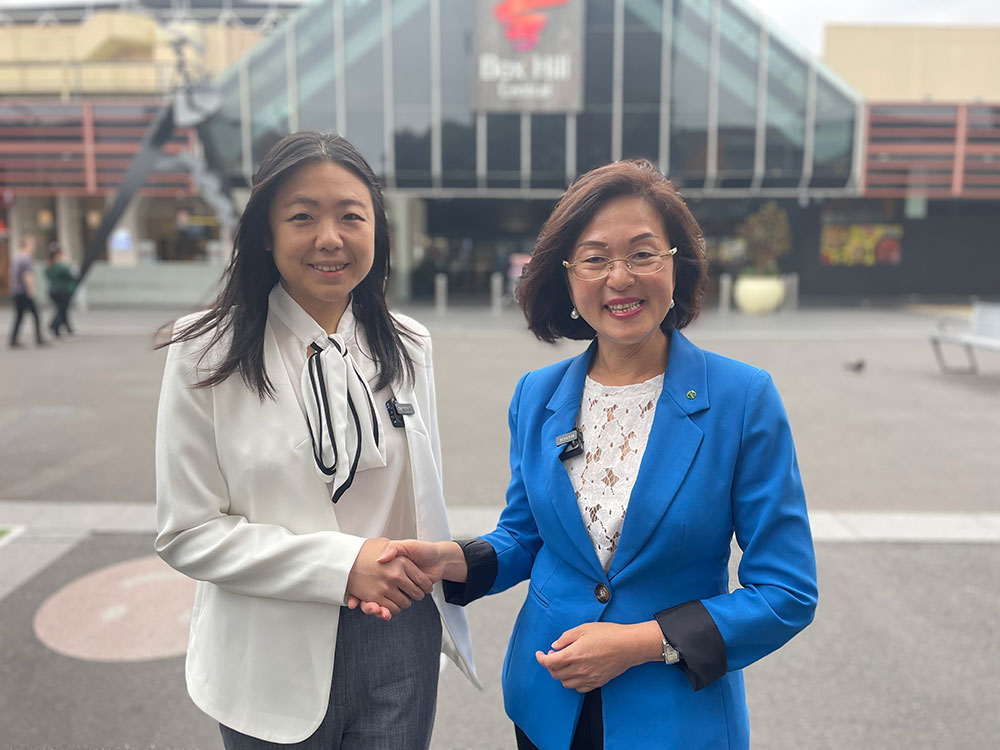 Download image of Cr Tina Liu and Gladys Liu MP ( JPEG 1.7MB)
Back to news