Strathdon House and Orchard will be redeveloped into a vibrant sustainability and healthy living precinct for the community.
Subscribe to the e-newsletter and receive updates on the Strathdon House and Orchid Precinct redevelopment.
Community Consultation
As a new healthy living and sustainability hub, Council is seeking community consultation around the programs to be offered at Strathdon House and Orchard Precinct. We are also looking to our community for feedback around the creation and care of a kitchen garden for educational purposes. At our community session, we will:
Tell you about the Strathdon House and Orchard Precinct and update you on the next steps;
Ask you about what you want to see and be offered on the site, and;
Invite you to offer big picture aspirations for future use of the site. Bring an inspirational image, a quote or an idea of a place to share with others.
Theme: Reciprocity
Date: Tuesday 27 July 7.30pm - 9pm (online session)
If were unable to attend this session, you can provide feedback on the programs and education at Strathdon House and Orchard Precint via YourSay Whitehorse. Feedback closes 17 August 2021.
____________________________________________
Built in 1893, Strathdon is a 2.5 hectare site that includes a homestead and orchard from Whitehorse's early settlement. It is located at 449-465 Springvale Road, Forest Hill (adjacent to Forest Hill Police Station). It operated as an Orchard until the 1930s and was acquired by Council during Bicentennial celebrations as an asset of historical and cultural significance. 
Through consultation with the community, Council has developed a precinct plan for Strathdon's development. The plan celebrates the rich history of the site while transforming Strathdon into a community precinct that will host educational programs in sustainable living as well as opportunities for the community to rest and relax, play in nature and attend community events.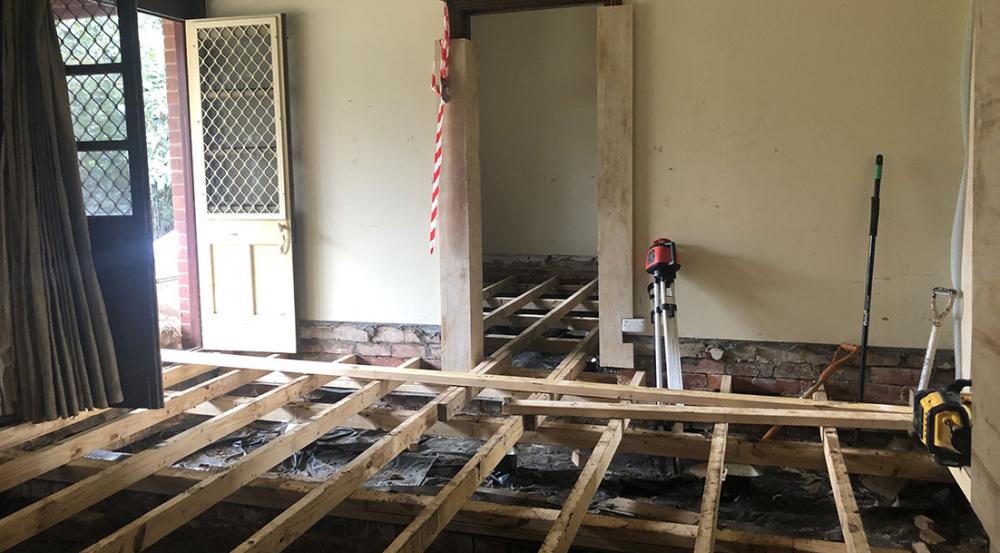 Floor boards were temporarily removed. They will be reconditioned and replaced along with new stumps and footings.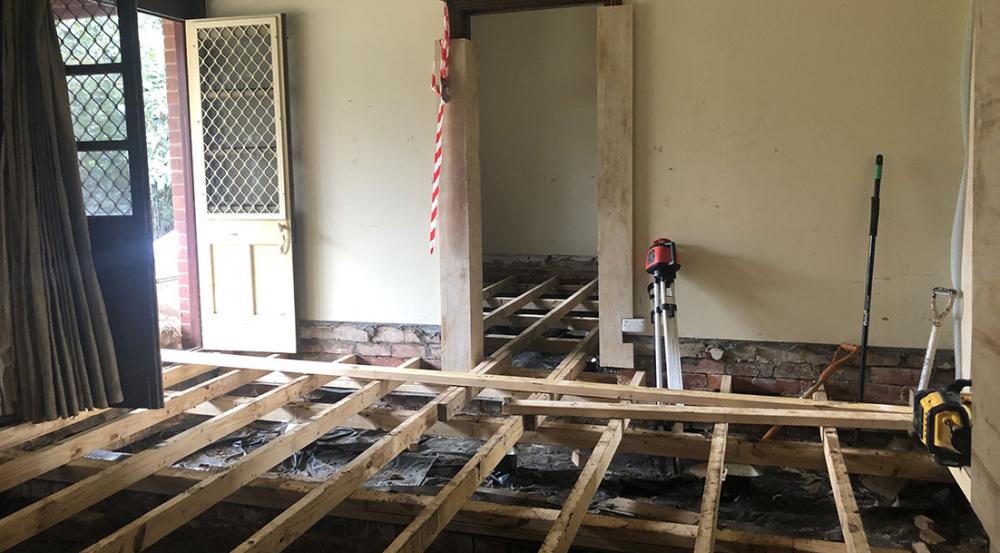 Floor boards were temporarily removed. They will be reconditioned and replaced along with new stumps and footings.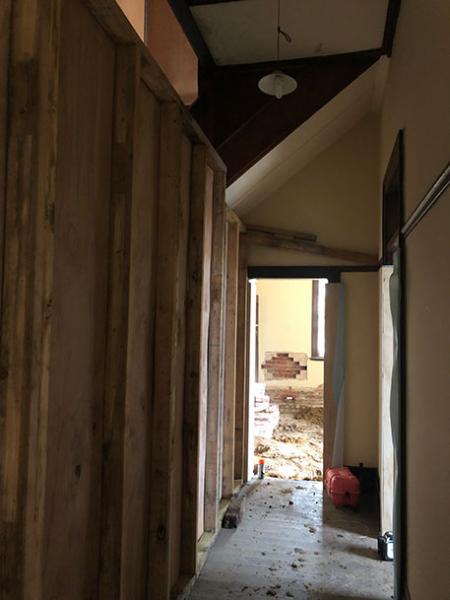 Stairwell covered to ensure protection from damage during construction.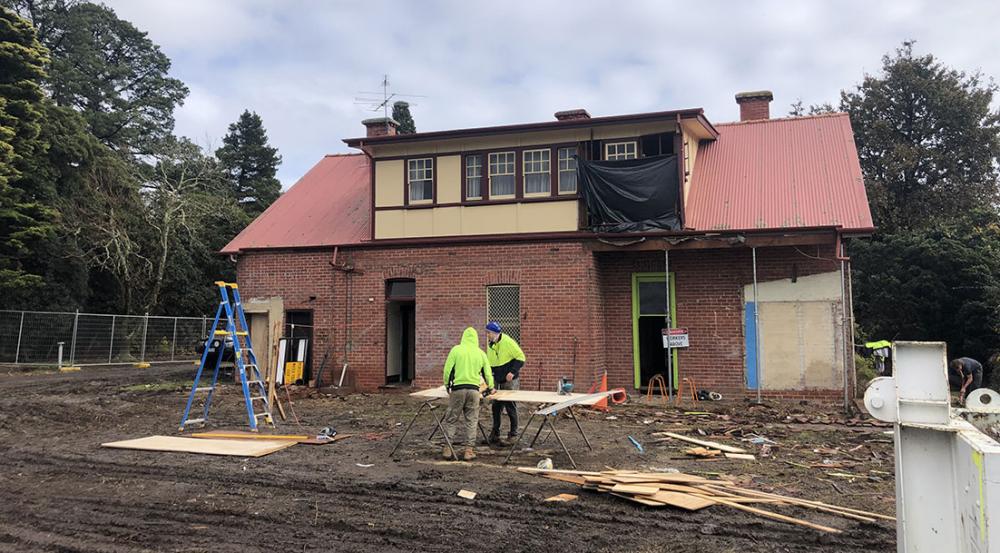 Removal of timber "sleep out" to be replaced with a veranda. Some boards were retained for use in the development of a kitchen garden.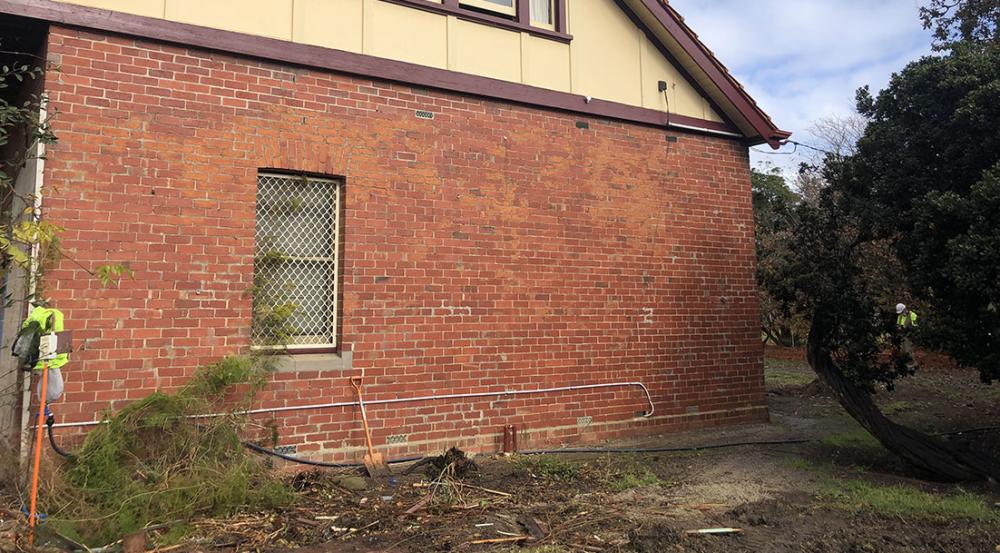 Unwieldly shrubs removed to create space for the recreation of the front garden landscape.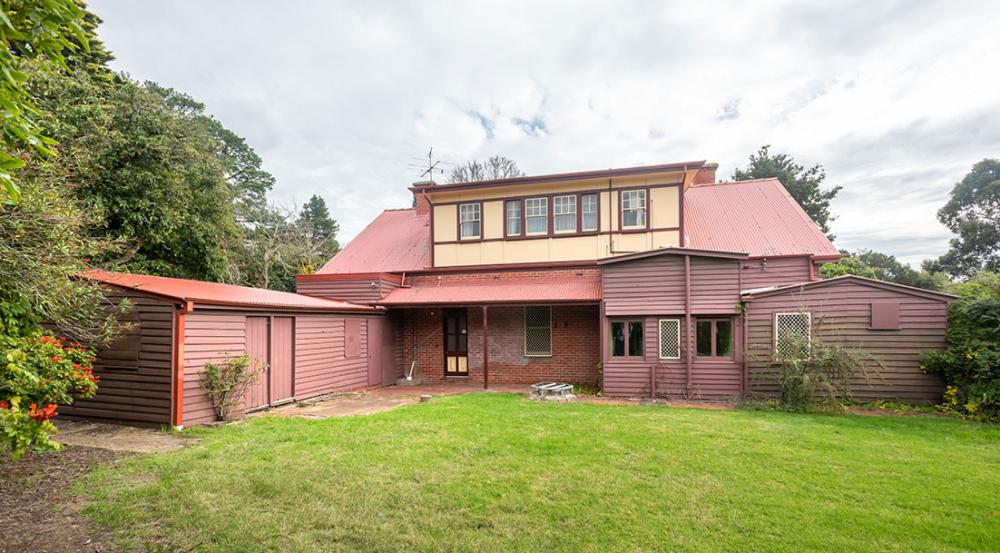 Before construction at Strathdon House