Now more than ever, we are valuing our own health and wellbeing. Our mental health, or wellbeing, can be helped by simple things.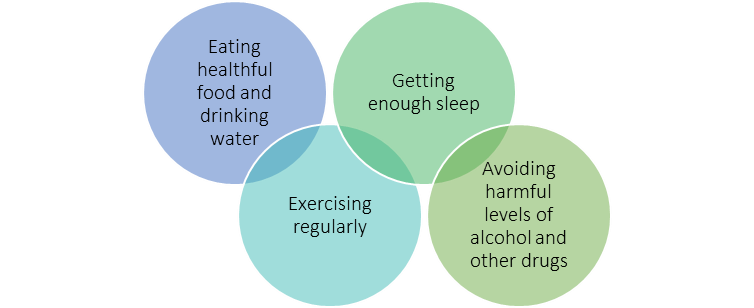 Also, we all need healthy relationships and social connections to support good mental health. Social isolation and poor relationships, for example where there is abuse happening, can be risk factors for mental health conditions like depression and anxiety.
Building strong relationships involves having good, open, and regular communication. Share your thoughts and feelings with family, friends and trusted work colleagues, and listen without judgement to them in return.
Ideas to increase social activity
Call a friend or family member for a chat or arrange a catch up online, or in person when possible.
If you don't feel that you have anyone to call, reach out to acquaintances or neighbours. Beyondblue has a dedicated COVID-19 mental health support service.
Join networking, social, or special interest/community groups that meet on a regular basis. Search Council's Community Directory for ideas.
Go to a local community market to shop when possible. Search Council's Community Directory for one near you.
Smile and say hello to people you cross paths with.
Walk with your children or pets to a playground or park. Find these at Whitehorse Maps.
Join a group program at Aqualink. There's plenty on offer at Box Hill and Nunawading or online.
Help others. Look into volunteering. It's a great way to meet new people and can boost your self-esteem. Find out more on Council's Volunteering page.
Look up and join in Events on Council's website or follow us on Facebook, Twitter and Instagram.
For some people, negative or unhelpful thoughts hinder their wellbeing. Psychological therapies can help us to manage the way we think and behave, to have more positive and problem-solving approaches to the ups and downs of life.