Whitehorse City Council is transforming the former Nunawading Primary School site into a vibrant community hub; a place where people of all ages and backgrounds feel welcome and can come together to embrace new opportunities for learning, social interaction and getting active.
Site address:
Nunawading Community Hub
96-106 Springvale Road,
Nunawading
About the Project
Council bought the Springvale Road site from the state government in mid-2015, with a commitment to retain the land for the continued enjoyment and benefit of the entire Whitehorse community. The hub will be the future home of community groups and Council's Meals on Wheels service, currently operating out of Silver Grove, Nunawading.
Key features
refurbished heritage school building
multi-functional classrooms and meeting rooms
specially-fitted out spaces for dance, art, counselling and lapidary activities
purpose-built Meals on Wheels facility
communal kitchen with teaching area
multipurpose sports stadium
target 5 Star Green Rating (incorporating solar, water reuse, natural light, low energy, natural and durable materials)
car parking areas for 200+ vehicles
integration with Tunstall Park – landscaping, enhancement of open green spaces, new pedestrian and cycling paths, and areas for passive recreation.
Architectural Site and Floor Plans
Construction Program
The project is expected to take place from late 2018 to mid-2020. Throughout this period, Ireland Brown Constructions will keep local residents and other property owners informed of any changes to pedestrian or traffic movements, and mitigate against any potential construction impacts such as noise and dust, in accordance with their Construction Management Plan.
Stay Informed
For more information on this exciting project, contact the project team via NunawadingCommunityHub@whitehorse.vic.gov.au  or by phone on 9262 6333.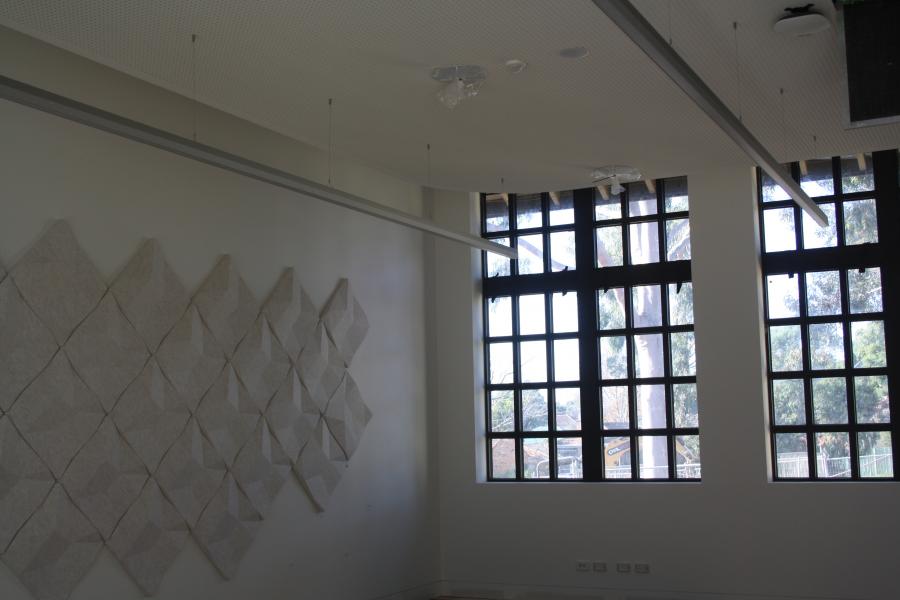 June 2020: All meeting rooms in the hub have acoustic panels installed on the walls, which also provide an artistic flourish.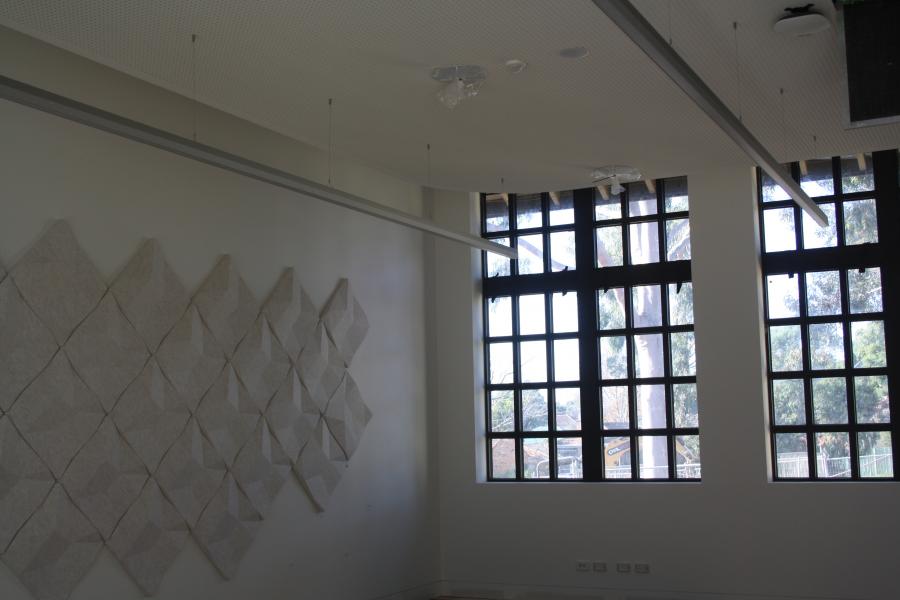 June 2020: All meeting rooms in the hub have acoustic panels installed on the walls, which also provide an artistic flourish.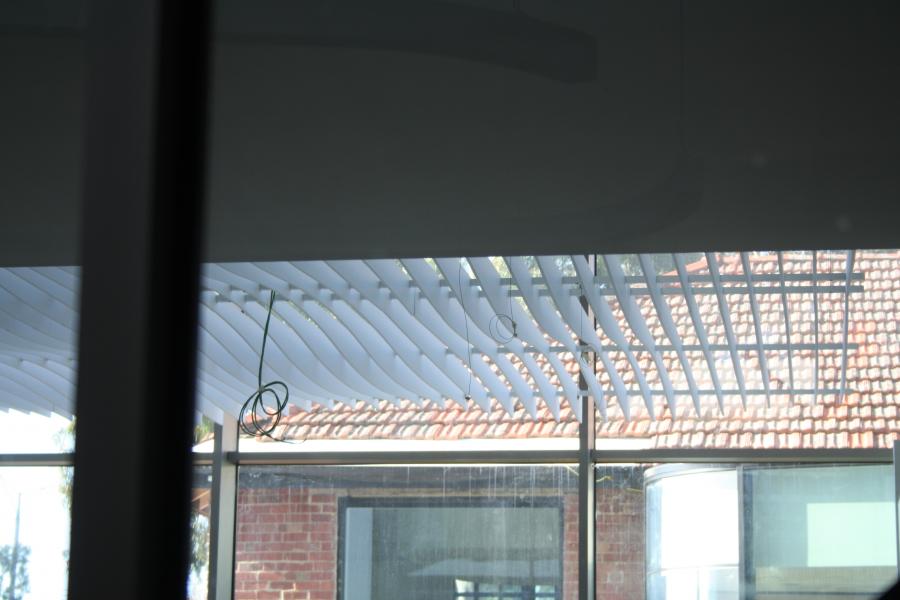 June 2020: Ceiling acoustic treatment in a meeting room.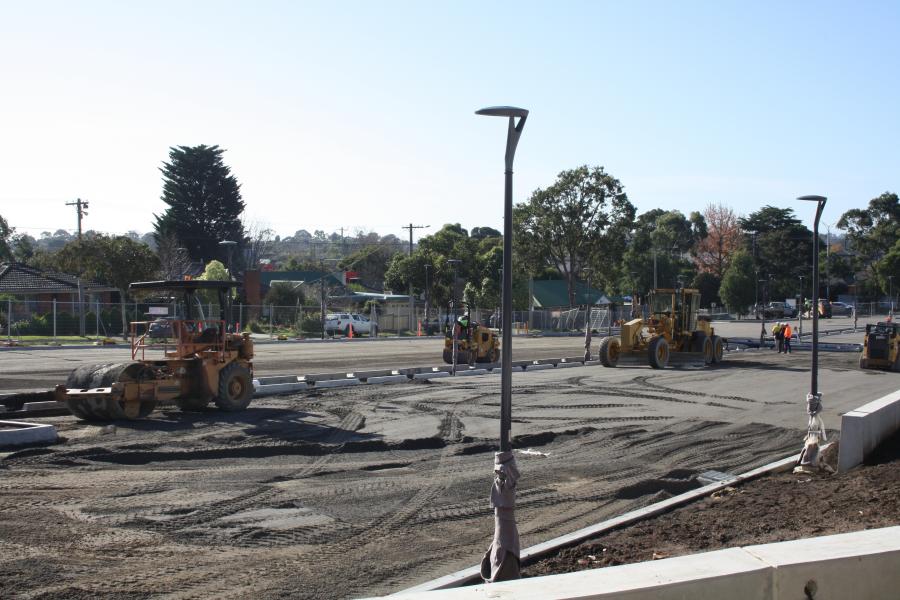 June 2020: Graders and rollers prepare the car park surface ready for asphalting.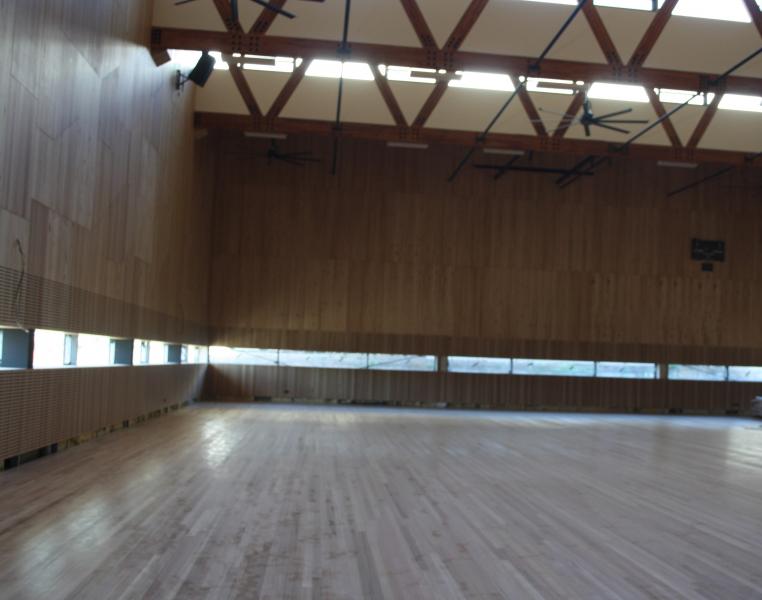 June 2020: The attractive stadium features a sprung timber floor, timber ceiling and timber walls.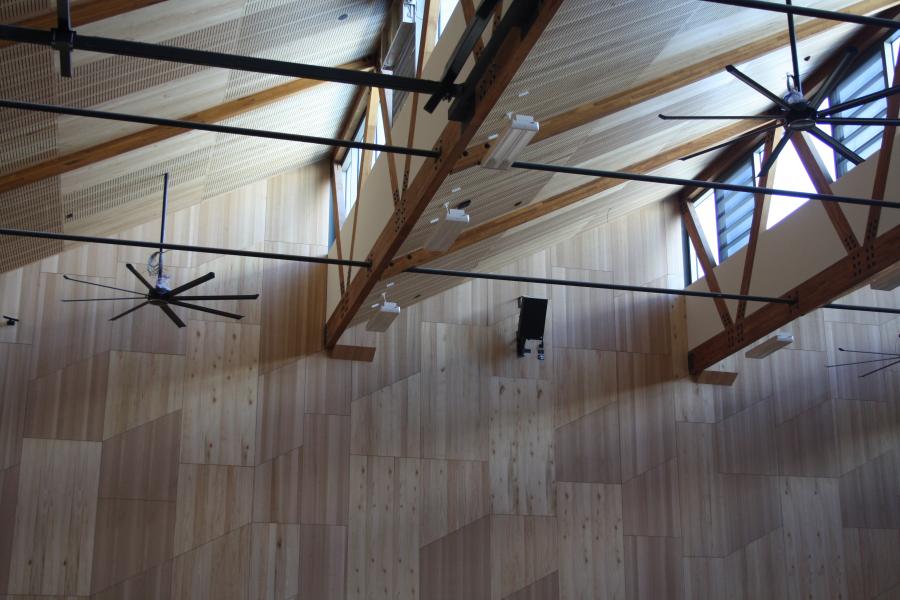 June 2020: Light filters in through the sawtooth ceiling of the stadium.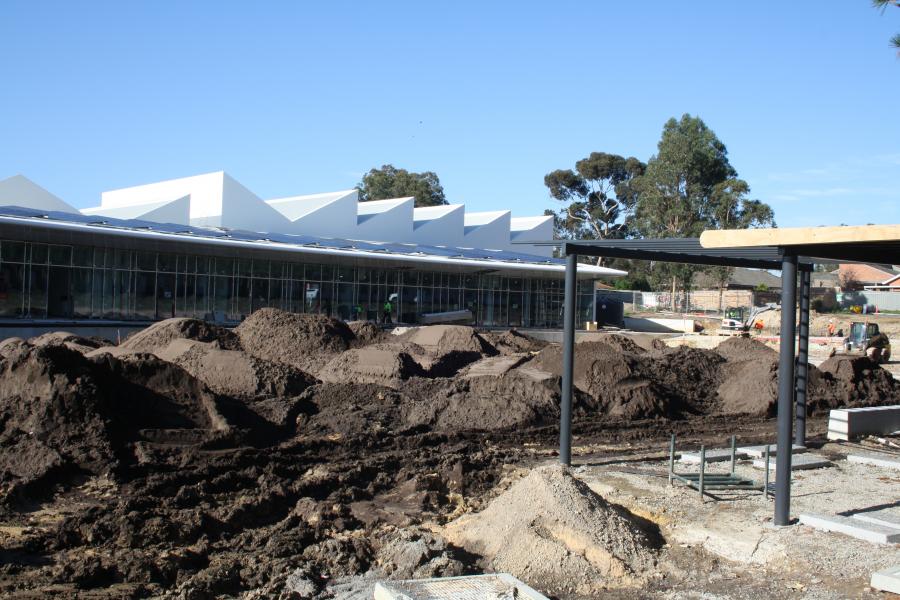 June 2020: Soil mounds will be smoothed and turf laid on top to create a large recreation space overlooking Tunstall Park.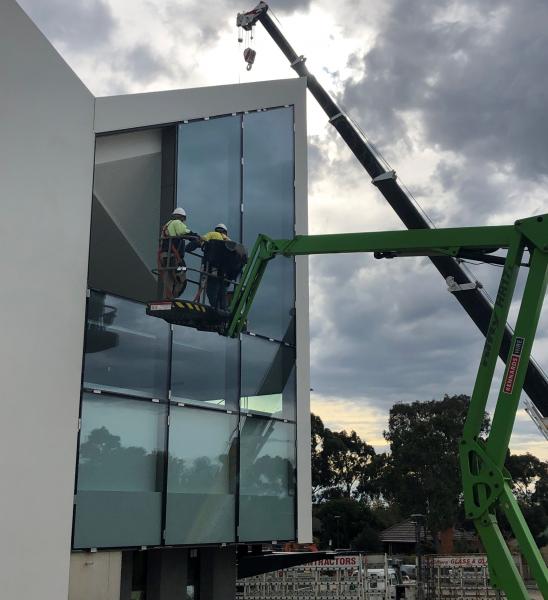 June 2020: The large window is installed with care and precision.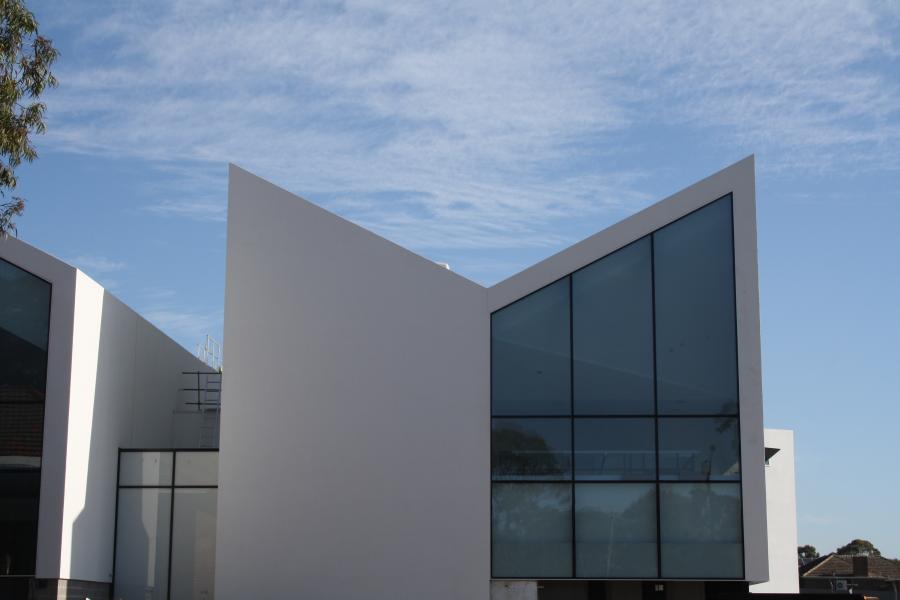 June 2020: The large sawtooth-shaped windows ensure a light-filled building.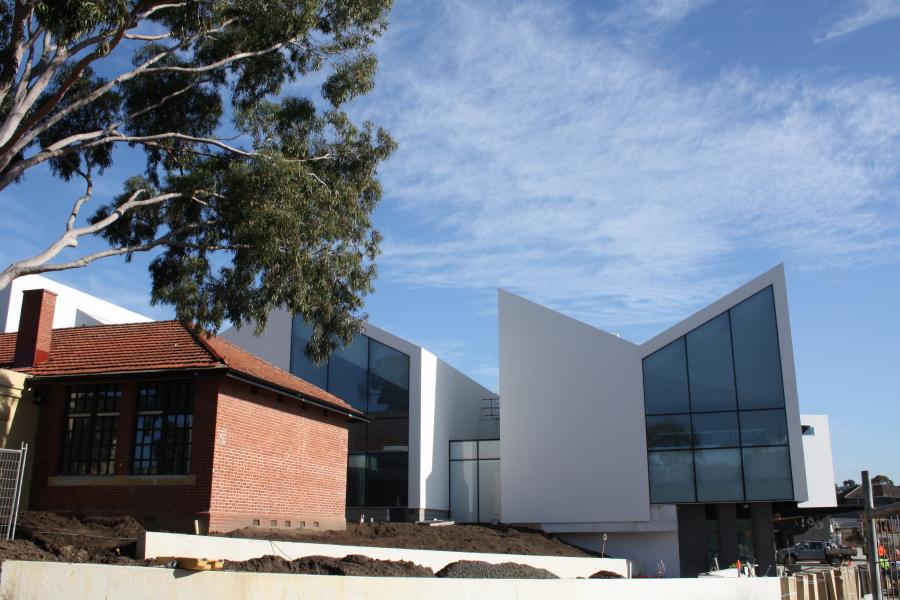 June 2020: The modern architecture of the main building embraces the heritage building at front, ensuring preservation of the site's significant history as a former primary school.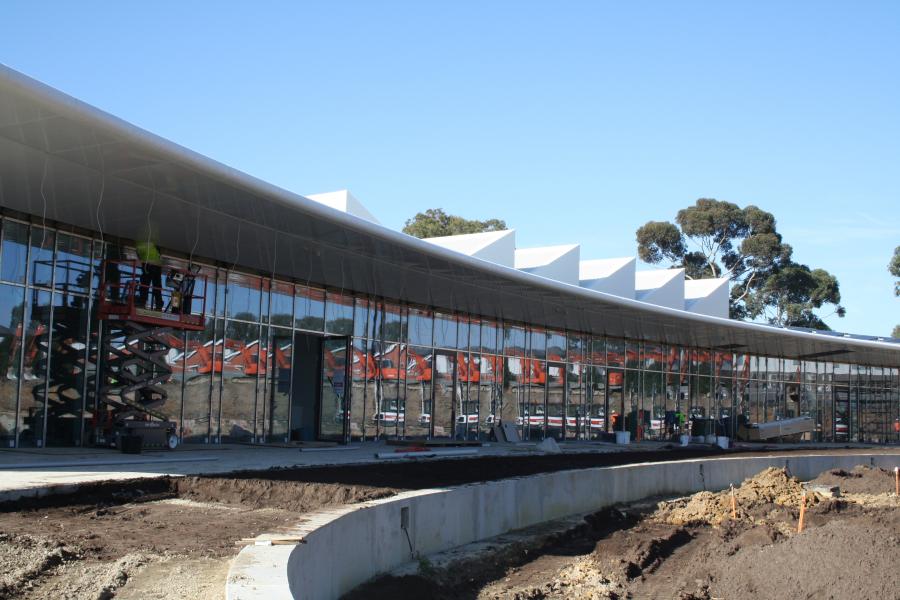 June 2020: A grassed and paved area follows the curved glass walls of the studio spaces.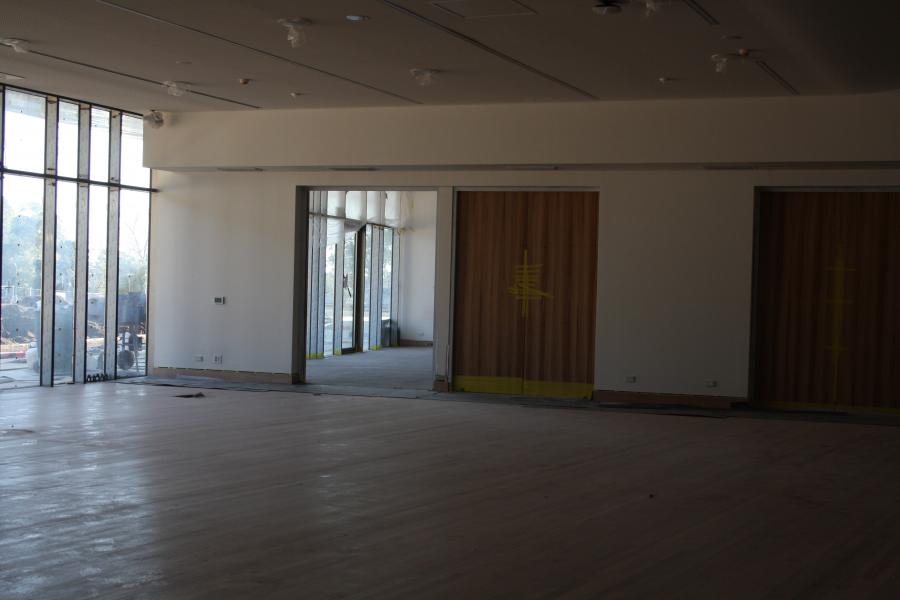 June 2020: View from large multipurpose function space into kitchen.