Car Park Now Open
The new Harrow Street multideck car park opened to the public on Wednesday 31 July 2019. 
Workers, shoppers and visitors to Box Hill Central now benefit from a net increase of 271 parking spaces in the immediate vicinity which will help ease traffic congestion and save time looking for a car park.
Key features of the five-level car park include 562 car parking bays including nine accessible parking bays, 12 bicycle racks, 12 motorcycle spaces and CCTV cameras throughout.
With the opening of the new car park, the Cambridge Street Car Park has ceased operating as a Council-owned car park. 
Operating Arrangements
Care Park, one of Australia's largest parking operators, has been engaged to operate the new Harrow Street Car Park on behalf of Council. 
The operational arrangements are as follows:
Vehicle entry / exit is from John Street
Pedestrian entry / exit is from Harrow Street
Hours of Operation
| | |
| --- | --- |
| Monday | 6am – Midnight |
| Tuesday | 6am – Midnight |
| Wednesday | 6am – Midnight |
| Thursday | 6am – Midnight |
| Friday | 6am – 1am |
| Saturday | 6am – 1am  |
| Sunday | 8am – Midnight |
Ticketing and payment are via Care Park's Auto Pay system. Upon entry to the car park, customers press the gate control to obtain a ticket and gain entry. Before returning to their car, customers must pay for their ticket at an Autopay station located on the ground floor. Validated tickets are then inserted into a reader at the exit and the boom gate will lift automatically. Each Autopay location is connected to Care Park's car park monitoring system which provides 24-hour service and contact with a Care Park staff member to handle any payment or car park equipment issues.
Car park rates are displayed at the front entrance. More information, including a locational map, can be found on the Care Park's website at www.carepark.com.au.
Further Works
Some further works are being conducted to finalise internal fit-out and integrate the building with the external environment. 
The following works are expected to be completed by mid-September 2019:
paving of the undercover forecourt area near the pedestrian entrance on Harrow Street 
redevelopment of Pioneer Park into an attractive green space, with new paths, landscaped areas and additional bench seating 
completion of internal spaces for community group tenancy.
Council has appreciated the cooperation and support of local traders and residents during the construction phase. The final result is a much-needed community asset that supports the important role Box Hill Central plays as one of Melbourne's key activity centres.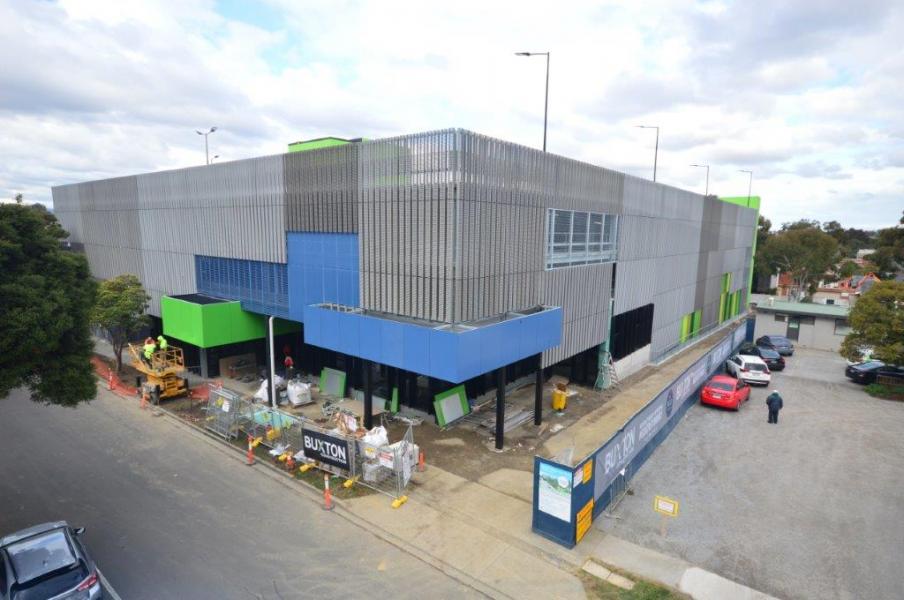 July 2019: Final stages from Harrow street.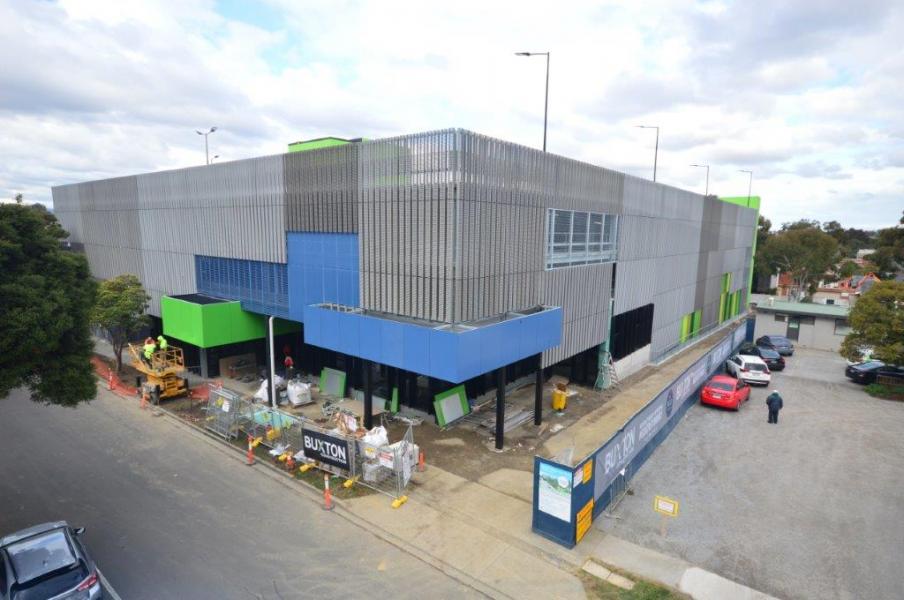 July 2019: Final stages from Harrow street.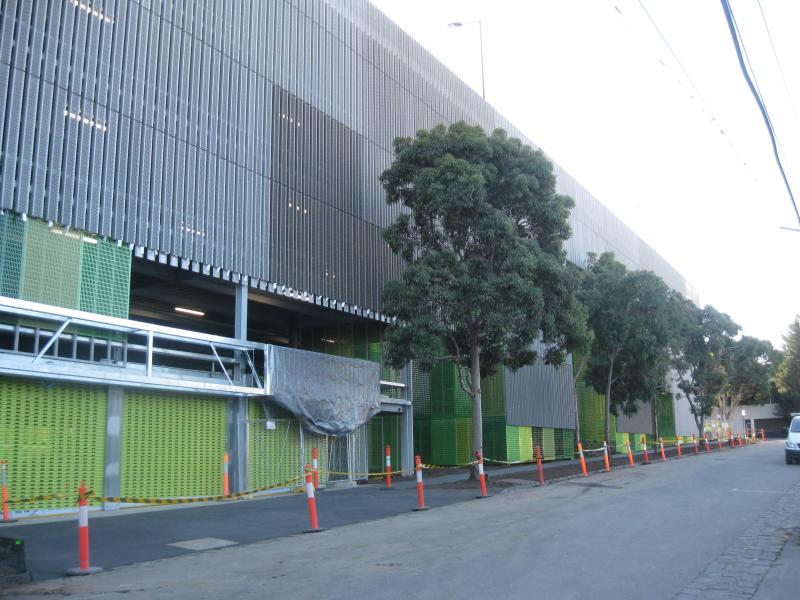 July 2019: Final stages car park entrance from John street.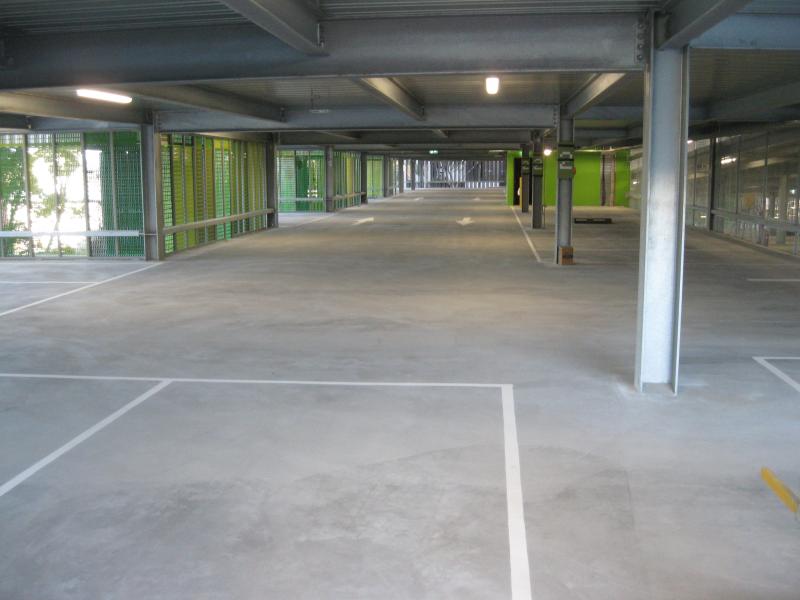 July 2019: Level 2 internal view close to completion.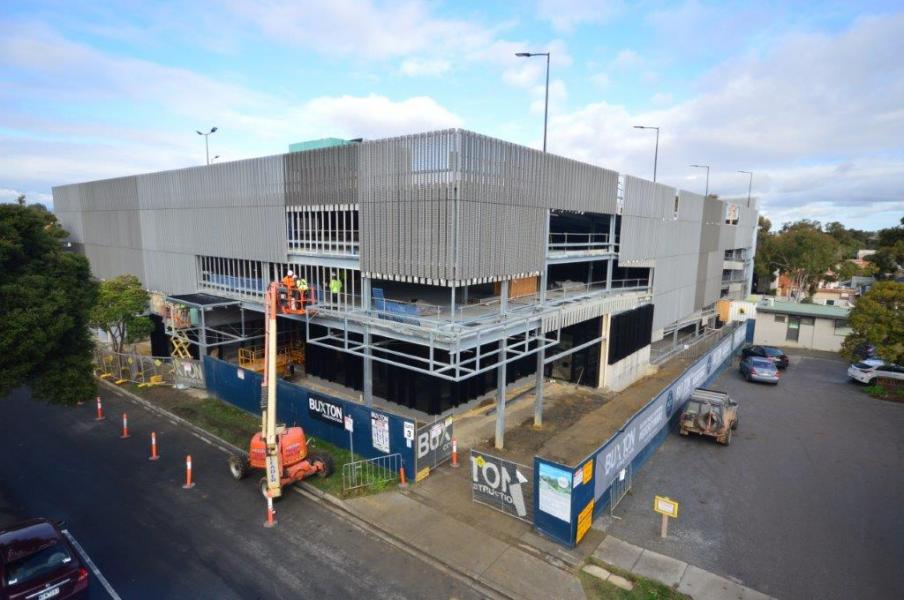 June 2019: Progress image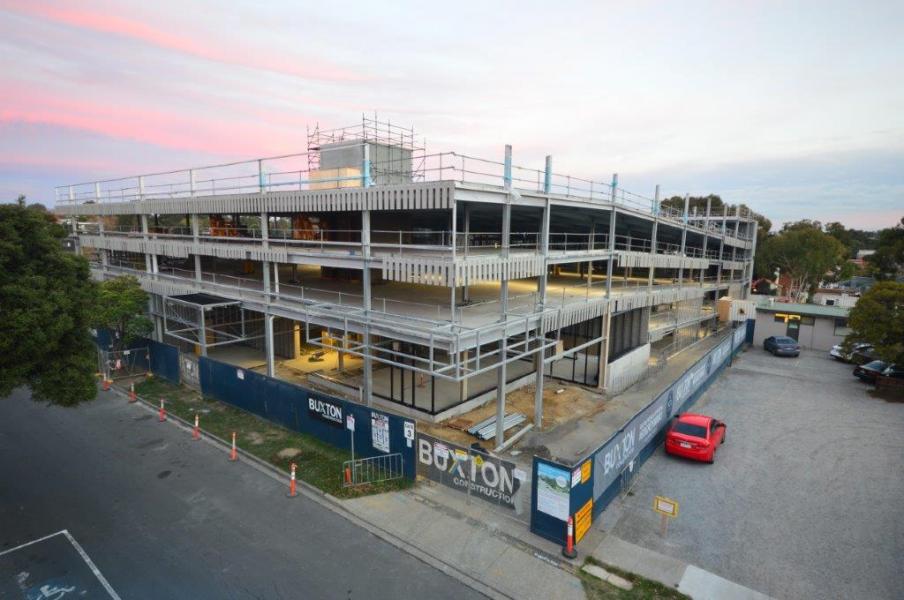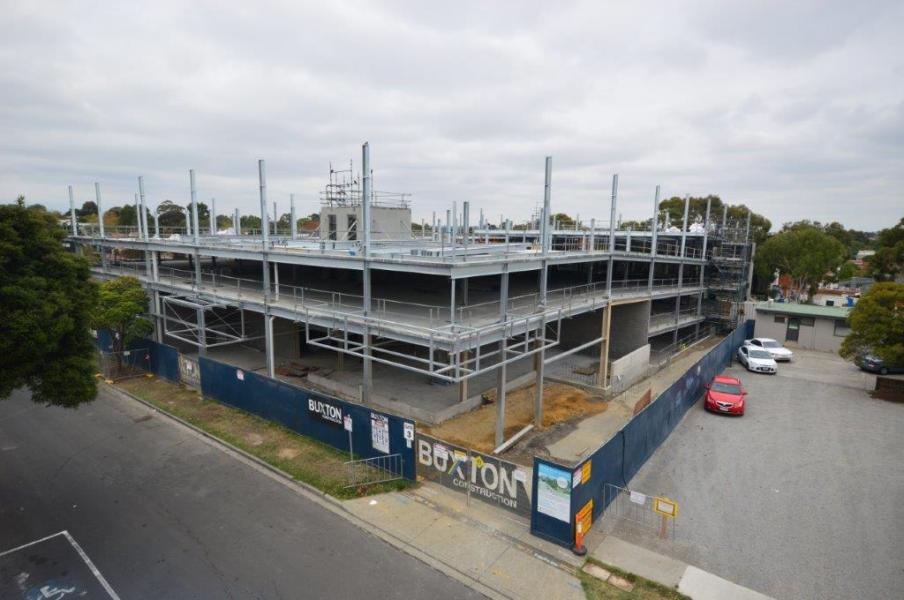 April 2019: Progress image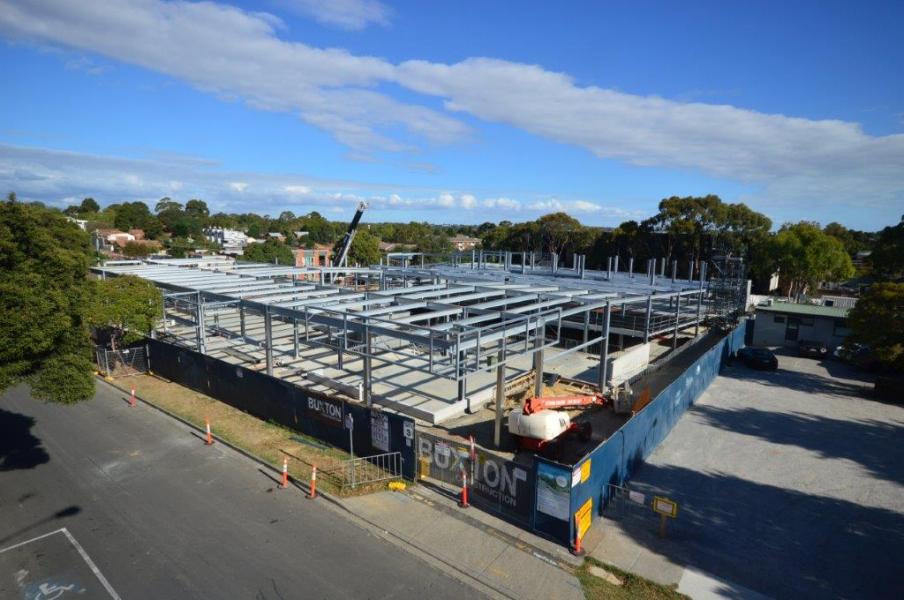 February 2019: Progress image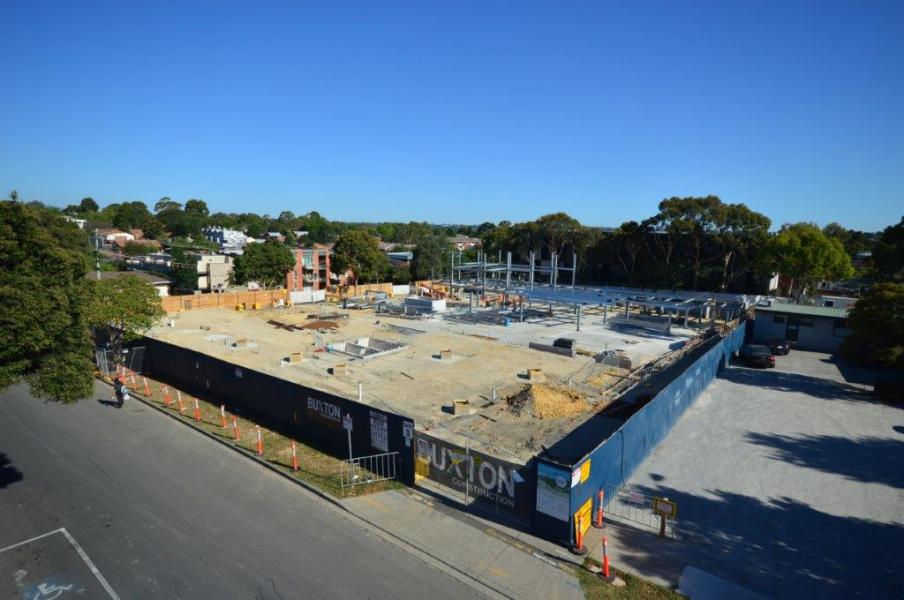 January 2019: Progress image