This year's Spring Festival theme of Our Backyard celebrates the community coming together and enjoying the collective backyard we all share - Whitehorse!
Come along to this free event and explore over 50 stalls our wonderful community has to offer. Enjoy an exciting mix of live music and dancing with 35 local artists and community groups performing across 5 stages.
Keep the kids entertained all day with free rides, face painting, activities, and a selection of delicious food and treats.
When: Sunday 23 October 2022
Time: 10am-4pm
Location: Nunawading Community Hub and Tunstall Park, 96-106 Springvale Rd, Nunawading VIC 3131
Admission: Free
Event Program
Meet Doug the Gardener, a man of the land who is outstanding in his field, and your MC for Spring Festival 2022!
Doug may look like a regular Council worker, but at Spring Festival he will be demonstrating a range of special talents. These include garden tool juggling, flower pot percussion, riding his unicycle tractor, and even balancing a wheelbarrow on his chin!
Click the drop-down to view event activities and programming on the day.
Getting There
Street parking will be limited. We suggest catching a ride with a friend, getting public transport, or riding your bike and locking it at the on-site bike stations.
There will be parking available at the Nunawading Civic Centre - 10 minute walk to the site. Parking will also be available at Silver Grove Nunawading.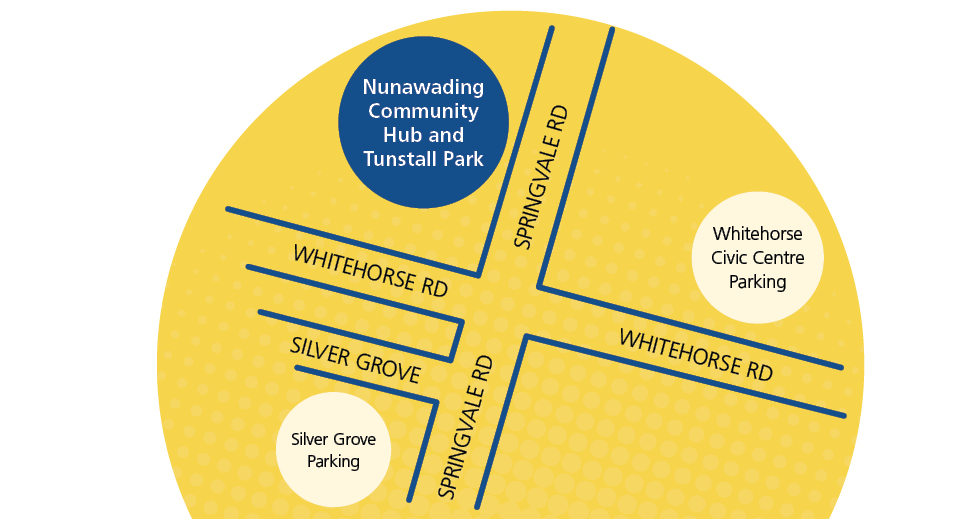 Accessibility 
Accessible parking and toilets will be available on the event day.
Click on the drop down menus of our stage program to find out which workshops and activities are Auslan Interpreted.
Food Vendor Expressions of Interest
The 2022/23 Whitehorse Festival Season Food Vendor Expressions of Interest have now closed. To be added to the mailing list please email arts@whitehorse.vic.gov.au.
Sponsorship
If you are a local business interested in learning more about sponsorship opportunities, please contact Council's Festival Coordinator on 0407 841 024 or arts@whitehorse.vic.gov.au.
Follow us on Facebook to keep up to date.