Whitehorse City Council promotes an age-friendly community where the physical, social and mental wellbeing of older people are promoted and strengthened.
Council values the many older people who live, work, study, and volunteer within the municipality, and encourages older people's contributions and participation in the day to day life of the community.
A wide range of initiatives, partnership opportunities, services, facilities and activities are provided for older people by Council, including:
Victorian Senior of the Year 2021 Awards
Congratulations to Whitehorse residents Valerie Donlon and Trevor Eddy. They were awarded the COTA Senior Achiever Award. Find out more about the award winners.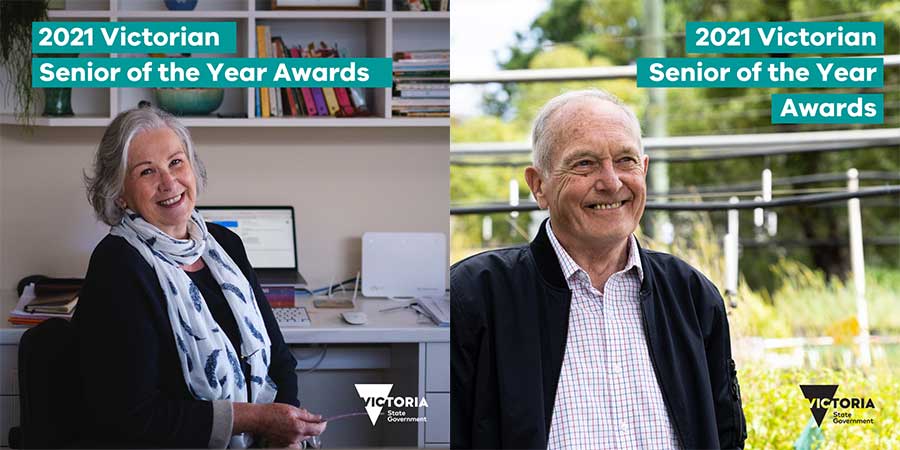 For more than 25 years, the Victorian Senior of the Year Awards have recognised the volunteer work and community contributions of older Victorians. This year's awardees highlight the resilience, compassion and commitment of senior Victorians across the state.
More Topics You May Be Interested In